What your clients need most, especially now.
---
Several weeks ago, I planned to write a blog post this week for helping professionals about this very topic:  watering and waiting.  As helping professionals, we may often experience the anxiety or agony or uncertainty that comes with investing all that we can into a person or a situation or a group, and then waiting to see what grows.
How timely and fitting for the situation in which we find ourselves today.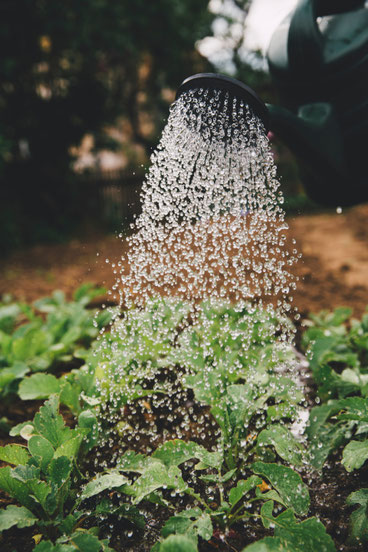 In the ever-unfolding crisis of COVID-19, I've heard and seen and felt a growing sense of concern and panic:  about income, about personal well-being, about clients' health and safety, about loved ones' security.  As humans, I think we all have the propensity toward a "fend for yourself" type of living, especially when life feels limited and restricted and scarce.
But as helping professionals, I think we all have the invitation to something else:  to continue watering and waiting for growth.
The more consistent and steadier we can be for our clients and those we serve, the more we give them one more predictable thing in a world that doesn't feel normal.
The more generous and thoughtful we can be for our colleagues and clients, the more we debunk the trend of taking and hoarding and keeping.
The more committed and hopeful we are about the work we do, the more we remind ourselves and our clients to choose something different than fear and panic.
So let's keep watering and waiting, for growth is coming.
With you and for you,
Alair