"Many people commit to a 120 percent life and wonder why the burden feels so heavy."

- Richard Swenson
---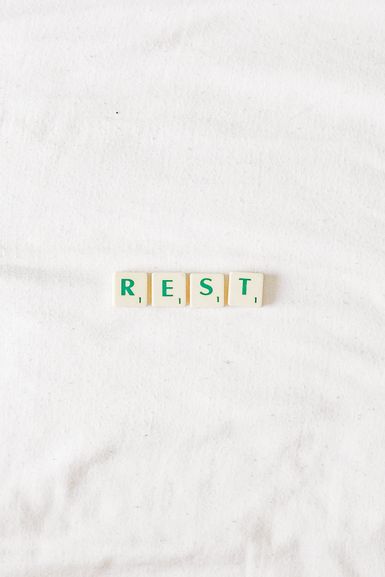 Can you believe it's been close to one year since most of the world shut down?  
I remember at the start of the COVID-19 pandemic, many people were commenting that they had so much time available – time to spend with family, time to read, time to invest in those long-overdue house projects, time to reorganize thatdrawer or that cupboard.  But as the months passed, the busyness of life crept back in.
Sure, some services and activities have re-opened consistently, and some people are more or less comfortable with seeing friends or scheduling playdates.  It really makes me wonder though, how are we still so busy?  And aren't we so tired of being tired?
Consider this:
Margin is the space between our load and our limits. It is the amount allowed beyond that which is needed. It is something held in reserve for contingencies or unanticipated situations. Margin is the gap between rest and exhaustion, the space between breathing freely and suffocating.
Margin is the opposite of overload. If we are overloaded we have no margin. Most people are not quite sure when they pass from margin to overload. Threshold points are not easily measurable and are also different for different people in different circumstances. We don't want to be under-achievers (heaven forbid!), so we fill our schedules uncritically. Options are as attractive as they are numerous, and we overbook.
If we were equipped with a flashing light to indicate "100 percent full," we could better gauge our capacities. But we don't have such an indicator light, and we don't know when we have overextended until we feel the pain. As a result, many people commit to a 120 percent life and wonder why the burden feels so heavy.
—Richard Swenson (Author of "Margin:  Restoring Emotional, Physical, Financial and Time Reserves to Overloaded Lives")
If you want to develop a rhythm of margin and rest in your life, maybe try one of these:
-       Schedule an electronics "fast" (disconnect from any and all electronics for a set period of time).
-       Get rid of one thing every day (could be a physical item, a commitment, a social media platform, etc.).
-       Go for a walk without taking any technology with you.
-       Create a weekly space in your schedule (an hour, a day, half of a day, etc.) where you don't schedule anything.  Say yes to only the things that you want to for that time period.
With you and for you,
Alair